NEW | USED | VINTAGE
VINYL
Shop Morpho Gallery Art & Records Online
a multitude of music genres
rare, vintage, special orders
from ABBA to ZZ Top
classic rock, jazz, blues, folk
Now open every FRIDAY and SATURDAY at Morpho Gallery
Morpho is now fully dedicated to vinyl and open to the public 1-5pm Friday and Saturday, by appt other days. We're located at 5216 N Damen Ave, Chicago, IL 60625.
We are a multiple purpose event space and gallery that exhibits local artists, has musical performances and had a room dedicated to buying and selling vinyl records, LPs and 45's.
We carry a multitude of music genres of music, from ABBA to ZAPPA, bluegrass, country, indie, punk, thrash, metal, classic rock, jazz, blues, exotic, beefcake, movie sound tracks, Classical to some very rare Private labels.
We have expanded our vinyl room to the entire space and now carry several thousand records.
Our inventory is constantly being updated. Local orders can be held and purchased in the store with Venmo, PayPal or Zelle. Please contact us for local pickups.
We also have a variety of vintage turntables, receivers and amps and can perform general repairs.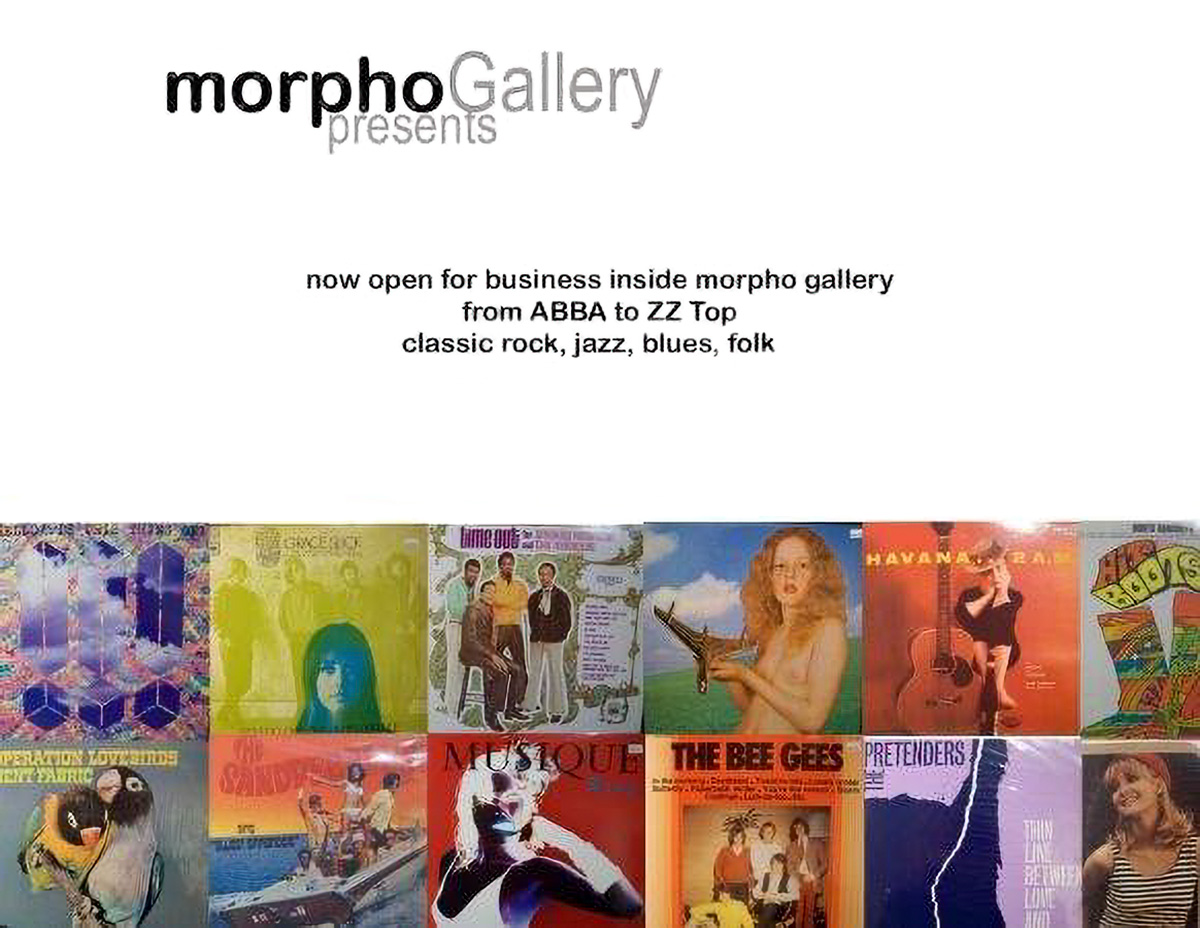 Address
5216 N Damen Ave
Chicago, IL 60625, USA
(773) 878-4255
Open Hours
Gallery location closed from June 6th - October 27th.
Online purchase / mail order available.
Friday: 1pm - 5pm
Saturday: 1pm - 5pm
By Appointment:
Arrange via email